My friend Lauren: I ship Pewdiecry so hard!
me: MY FEELS.
Lauren: I really wish Cry would show his face.
me: He never will though.
Lauren: But why?
me: Because that is part of the mysterious beauty that is Cry.
Lauren: But. But. Voice. So. Beautiful.
me: I feel you gurl. I feel you.
GG bread: A derpy little comic: Who do I watch... →
geekygingerbread: ~~~ That was 1 hour well spent. I remembered that Spongebob episode with the angel donut and the demon donut try to get Patrick to decide whether or not to eat Spongebob's donut. And I remembered that line. And with the way I always draw Pewdie I practically draw his beard…
Stop scrolling and look at that gif, it's worth...
dumbledore: sit down you little fucks i ain't done yet
dumbledore: to hermione granger thank fuck you read books or else these two dipshits would be dead by now here have 50 points or something
dumbledore: to ron weasley for being an awesome chess player here bro let's fist bump you a little smart ginger 50 points for you too
dumbledore: next for harry potter cuz i know i'm only breeding you to die and i feel bad bro here have 50 points sorry about your shitty life xoxo
dumbledore: and neville here have like 10 points cause i hate slytherin and i need an excuse for gryffindor to win okay dumbledore out
find-the-fuckin-heat: Ian and Anthony need to make out Sohinki and Lasercorn need to make out Jovenshire as an awkward fifth wheel would be really funny
me trying to read fanfiction
conversationparade: 'she tripped, but a pair of strong arms grabbed hold of her from behind before she hit the floor' '…she tilted her head back to look into his eyes, enjoying the feel of his warm arms wrapped around her torso' '…her hands intertwined behind his neck as their lips met' '…she wrapped her legs around his waist as
risamadara: Remember when people compared Jake to Garry?
voidance309:
Unchangeable: alfreds-mangina-of-freedom:... →
alfreds-mangina-of-freedom: sheriffjake: hetaliadiaries: kit-pocket: I don't know much about Hetalia so what I've always wondered is if the characters are countries, what are we are we bacteria #Draw circle thats a cell #cant you see it thats a cell? #take…
Reblog if you think the next disney prince should...
gayteenss: 4 million and counting 5 million This should get to 10 million, come on people. Always reblog when it comes up on my dash.
When people say my OTP isn't real.
fabulousoutragedsickwithanger: gleekoutwithharrypotter: kpoporgtfo: Rule #1 of shipping: Always reblog this.  Accurate.
How to finish that last minute assignment
chloee-lee: that-flamboyant-cuttlefish: cjshark: prettyflyforaredspy: ruemex: disgruntledota: leetakeuchi: I can not count the number of times this trick has saved my ass. And people say Tumblr doesn't teach you life skills… this will come in handy one day ATTENTION GRADUATING CLASS OF 2012: COLLEGE SURVIVAL 101 REBLOGGING FOR MY SISTER the best thing i've ever seen  ...
secretly-stephano: Breaking News: You can ship PewDieCry and NOT hate Marzia
so I found out that (maybe cry, i don't know for...
1wrestlingfangirl: at first i was like  and then i was like and then  and then and now but i'm still in shock!
What I've learned from pewdiepie :
1 : lions say "Mew"
2: snakes say "Mew"
3: Chairs talk
4: Big ugly monsters have nice butts
5: Every fucking animal says "mew"
6: Barrels are fucking lame
7: My dad doesnt care
8: Call my friends "bros"
9: always walk with a golden statue and name it "stephano"
10: Rocks love pewdiepie
11: You gotta love your save kitty cats
12: When you're worried say "Dont worry 'bout it cry" to yourself.
13: when you're scared, say "OH P*NIS"
14: When you say hello, "Ha ha ha hows it going bros?"
15: And when you say goodbye, *brofist* :)
me and my friend jokingly shipped pewdiepie and tobuscus together and then toby mentioned pewdie in that one vlog and
friend: TOBUSCUS MENTIONED PEWIDIE IN HIS NEW VLOG
friend: its about the webcam thingtho
friend: and amnesia
me: EEEEEEEEEEEEEEEEEEEEEEEEEEEEEEEEEEEEEEEEEEEEE
me: SSSHHH
me: HE MENTIONED PEWDIE.
friend: OUO
me: YESSS
me: they're getting married
me: otp
Now enlighten me.
tinkerbill: How can you possibly watch Sherlock and not ship Johnlock? Only relevent arguments now. Although I'm sure there are none.
When we're older and have kids, at one point...
moriarteaanyone: When ship-talking to your child, try to explain what is a pairing, how you can ship it, what is OTP and multi-ships. Also: who are ship-whores (and why they are bad), where to read fanfictions, what is an ARMADA and what is canon.        Remember not to push your child into your own shippings. The ship must be chosen by will.
I wish reading fanfiction was homework.
Teacher: Okay class, and for tonight you will all need to read chapters 1-5 of The Student Prince. There will be a short comprehension quiz on it tomorrow.
Student 1: Aww man I don't wanna do merlin AGAIN!
Student 2: Yeah c'mon it's about time we move to Sherlock.
Student 3: But that means we'll have to read Alone on the Water!
Student 2: Oh shit, you're right.
Student 1 and 3: *sniffle
Teacher: It's not that bad! The Student Prince is a classic! You'll all love it" (I'd even say it's better than Looking At Me Looking At You.)
Me: *SOB
Sister: I hate when people take historical characters and try to slap a "gay" label on them. It's like, have you ever heard of close friendship?
Me: *quickly closes out of fanfic tabs for merthur, sam/frodo and john/sherlock*
Me: Oh totally me too some people are just idiots huh sis
Me: hahahahaha
Me: hahahahaha
Me: hahaHAHAHAHAHA
I had a dream last night that One Direction were...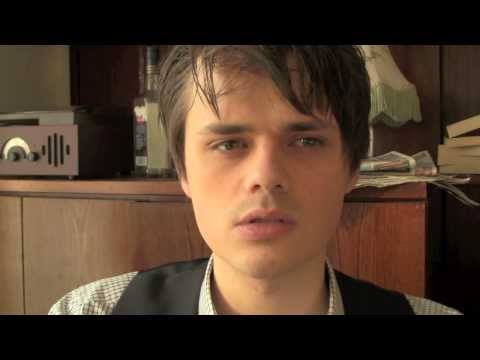 Reblog if you think gay marriage should be legal.
facadeenverre: is it even possible to get that amount of notes? Holy shit. The notes. I love humanity sometimes. HOLY FUCK THE NOTES. oh wow those notes! Let's get to 190! wow, definitely worth the number of notes, but wow